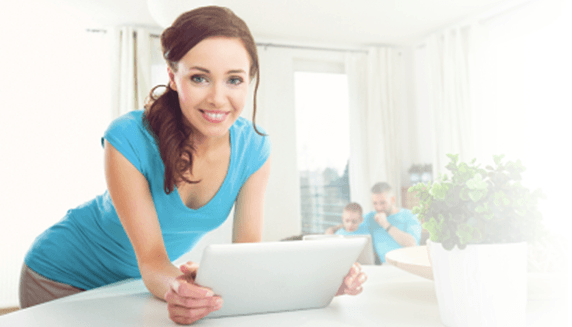 Modoc Traffic School
Fastest the DMV Allows
Register: As Low As $6.95!
Check out the Demo to see how easy it is!!!
Do the demo and see how easy it is!!!
Get Started Today. We guarantee you'll pass!
Modoc County Online Traffic School
Got a ticket in Modoc. Look no further for a traffic school. We offer a quick and easy way for you to complete traffic school today. So if you have a computer, smart phone, tablet and an internet connection you can complete traffic school online whenever you want, day or night. We offer an online traffic school course that's fast, easy and convenient. One Day Traffic School's self paced course can be finished in less than a day or log in and out, if you choose, it is really that simple.
We are rated number one for Online Traffic School from our students in Modoc. If you are looking to complete traffic school for Modoc over the internet, you have come to the right place. So, let's get this done.
Not convinced? Take a test drive today for free. Do the whole course for free and only pay once you are ready to take the final. Traffic school over the internet couldn't be easier. OneDayTrafficSchool.com offers mobile options. You can take our traffic school on your smart phone, tablet or home computer. Why would you want to go to any other online traffic school when One Day's internet traffic school gives you the best and 100% guarantee to pass? Start Today, Finish Today.
Modoc County jurisdictions include: Alturas and Modoc. We are DMV licensed and Court authorized in all California counties.
---
Online Traffic School - California DMV License: E1892
Modoc County Traffic Court
Modoc Traffic Ticket Payment System
Protection Of Your Information
Everywhere you look in California people are concerned about the security of their information and the protection of their credit card information. One Day Traffic School uses the latest in Internet security for our students of traffic school in California. We do this by offering the latest TLS/SSL certificates available today. You can be assured that our California traffic school will never sell or share your information. We do not store or keep your credit card information in our database for your safety.
Frequently Asked Question
Q: Is the course easy?
A: Our DMV Licensed Traffic School was designed to be easy and completed in one day. However, you can do it over many days by logging in and out as you please.
Q: How much is your traffic school?
A: Our cheap traffic school is as low as $6.95 with the promo code: SAVE7.
Why Use Us?
Complete the course today
Instant DMV Confirmation
Certificate Sent Electronic
Fastest the DMV ALLOWS
Easy to complete in one sitting
Our guarantee to pass
Unlimited Retesting
DMV/Court notification offered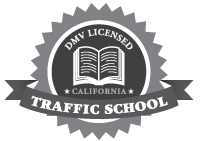 Self Paced & Easy
Get started now!
California DMV Licensed (ALL Counties)
100% Money Back Guarantee
Fun & Easy Online Course
Live, 7 Day/Week Phone Support
Safe & Reliable
Read Testimonials!
Smart Phone & Tablet Optimized
Instant Completion Results
Same Day Certificate Processing
Secure Credit Card Processing