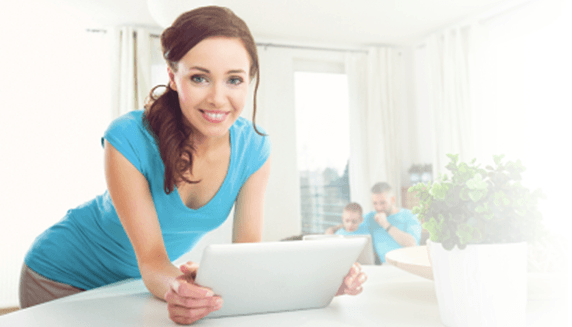 San Luis Obispo County Traffic School
Fastest the DMV Allows
Register: As Low As $6.95!
Check out the Demo to see how easy it is!!!
Do the demo and see how easy it is!!!
Easiest traffic school to complete.
San Luis Obispo Traffic School List
Discover the Best San Luis Obispo Traffic School List - One Day Traffic School
If you're in search of a comprehensive San Luis Obispo Traffic School List, look no further! At One Day Traffic School, we specialize in providing a top-tier traffic school experience for individuals who have received driving violations in the SLO area. By choosing our licensed traffic school, you can rest assured that you've found a reputable institution approved by the CTSI-CourtNetwork.org and licensed by the California DMV.
Why Choose One Day Traffic School from the SLO Traffic School List?
Convenience: We understand that your time is valuable, which is why we've designed our course to be easy and efficient. Our online traffic school allows you to complete the requirements at your own pace, on your own schedule. No need to rearrange your life to attend in-person classes or workshops. You can access our user-friendly platform from any device with an internet connection, making it simple to complete the course from the comfort of your own home.

Approved by CTSI-CourtNetwork.org: Our traffic school course has been thoroughly reviewed and approved by CTSI-CourtNetwork.org, a trusted organization that ensures the highest standards of quality and compliance. By choosing One Day Traffic School, you can be confident that you're enrolling in a program that meets all necessary requirements and regulations.

Licensed by California DMV: As a licensed traffic school approved by the California DMV, our course completion certificate is recognized and accepted by the court. Rest easy knowing that you're fulfilling your traffic school obligations and taking the necessary steps to dismiss your violation from your driving record.

Effortless Completion: We strive to make the process as easy and straightforward as possible. Our course is designed to be user-friendly and engaging, with interactive content and multimedia elements. You'll find the material easy to understand and retain, ensuring a smooth learning experience. With our comprehensive practice quizzes and open-book final exam, you can feel confident in your knowledge before completing the course.

Customer Satisfaction: At One Day Traffic School, we prioritize your satisfaction. Our friendly and knowledgeable customer support team is available to assist you every step of the way, whether you have questions about the course or need technical support. We are dedicated to providing prompt and reliable assistance to ensure a seamless experience.
Enroll in One Day Traffic School Today
With One Day Traffic School, your search for an approved traffic school in San Luis Obispo ends here. As one of the leading options on the SLO Traffic School List, we offer a convenient, reliable, and hassle-free solution to fulfill your traffic school requirements.
Take control of your driving future. Enroll in our online course today and enjoy the benefits of completing a trusted and approved traffic school program. Should you have any questions or require further assistance, our dedicated support team is ready to assist you.
Choose One Day Traffic School - your gateway to a brighter driving future in San Luis Obispo, CA.
CTSI / CA DMV Traffic School LIst
San Luis Obispo County Traffic School LIst
Protection Of Your Information
Everywhere you look in California people are concerned about the security of their information and the protection of their credit card information. One Day Traffic School uses the latest in Internet security for our students of traffic school in California. We do this by offering the latest TLS/SSL certificates available today. You can be assured that our California traffic school will never sell or share your information. We do not store or keep your credit card information in our database for your safety.
Frequently Asked Question
Q: Is the course easy?
A: Our DMV Licensed Traffic School was designed to be easy and completed in one day. However, you can do it over many days by logging in and out as you please.
Q: How much is your traffic school?
A: Our cheap traffic school is as low as $6.95 with the promo code: SAVE7.
Why Use Us?
Complete the course today
Instant DMV Confirmation
Certificate Sent Electronic
Fastest the DMV ALLOWS
Easy to complete in one sitting
Our guarantee to pass
Unlimited Retesting
DMV/Court notification offered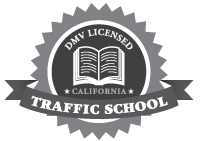 Self Paced & Easy
Get started now!
California DMV Licensed (ALL Counties)
100% Money Back Guarantee
Fun & Easy Online Course
Live, 7 Day/Week Phone Support
Safe & Reliable
Read Testimonials!
Smart Phone & Tablet Optimized
Instant Completion Results
Same Day Certificate Processing
Secure Credit Card Processing